Events and Training Opportunities
Ready for On-Site Training?
Ms. Jen is a passionate leader in the movement to build trauma-sensitive schools. As an experienced educator, trauma expert, author, and professional development facilitator, she knows that trauma-sensitive educators can make a positive difference in the lives of students, one relationship at a time. She also understands that each team has unique needs. Ms. Jen would be delighted to tailor professional development to your school, district, or organization. Right now, multiple organizations are scheduling a 3.0 hour presentation called "Responding to Collective Trauma: How to Prioritize Safety, Connection, Regulation, and Learning During COVID-19." Contact Ms. Jen today to start the conversation or to schedule a presentation for your group.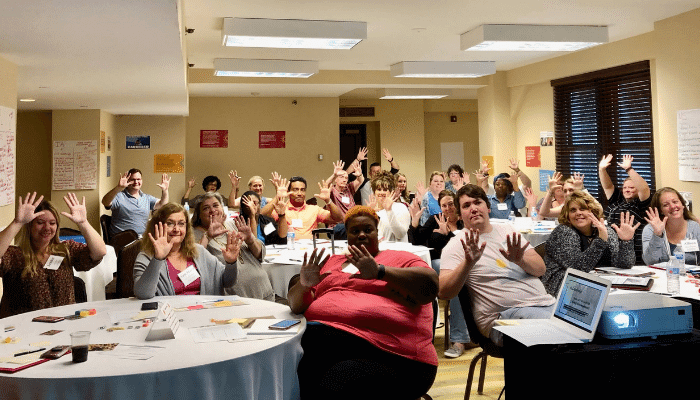 Ms. Jen asked, "On a scale of 1-10 (with 10 being most important), how important do you think it is for all educators to receive training like this on building trauma-sensitive schools?"
Building Trauma-Sensitive Schools Keynote
Understanding Trauma & Its Effects
Necessary Paradigm Shifts
Trauma-Sensitive Discipline Practices
Trauma-Informed MTSS
Educator Wellbeing
Helping Everyone Get Regulated
Understanding Attachment & Its Effects
Meeting the Needs of Severely Traumatized Youth
Supporting Students & Staff During COVID-19
When Grief Comes to School
Responding to Students & Staff After Collective Trauma
Events at a Glance
February 1, 2022 – Virtual Council for Exceptional Children Conference
February 11, 2022 – ADM School District, Iowa
February 17, 2022 – MISIC, Iowa
February 19, 2022 – Green Bay Education Association, Wisconsin
February 21, 2022

–

Houston, Texas

March 7, 2022

– MISIC Conference, Iowa
March 12, 2022 – LA Mission College, California
March 18, 2022 – Region #10 Public Schools, Connecticut
March 23, 2022 –Baltimore Lab School, Maryland
March 25, 2022 – LA Mission College, California
March 30, 2022 – Eason Elementary in Waukee, Iowa
March 31-April 1, 2022 – Head Start in New Castle, Indiana
April 23, 2022 – Institute of Child Psychology Conference, Canada
April 27, 2022 – District of Niagara, Canada
April 29, 2022 – Iowa Association of the Education of Young Children – Des Moines, Iowa
April 30, 2022 – LA Mission College, California
May 6, 2022 – Bruceton School, West Virginia
May 6, 2022 – LA Mission College, California
May 23, 2022 – Easter Seals of Des Moines, Iowa
June 1-2, 2022 – Irvington Schools, Indiana
June 15, 2022 – Nashville, Tennessee
June 20 – DuPont Elementary in Chattanooga, Tennessee
June 23, 2022 – FOCUS Conference, Iowa
July 14, 2022 – Jackson County, Mississippi
August 2, 2022 – Oconee County Schools, South Carolina
August 5, 2022 – Dupont Elementary in Chattanooga, Tennessee
August 15, 2022 – Eason Elementary in Waukee, Iowa
August 19, 2022 – University of Northern Iowa
August 23-24, 2022 – Carson, Washington
September 23, 2022 – Online Seminar
October 3, 2022 – Bruceton School, Preston County Schools, West Virginia
October 17, 2022 – Dupont Elementary in Chattanooga, Tennessee
October 19, 2022 – Eason Elementary in Waukee, Iowa
October 27-28, 2022 – Niagara, Canada
November 8, 2022 – Dupont Elementary in Chattanooga, Tennessee
December 13, 2022 – Dupont Elementary in Chattanooga, Tennessee
December 14, 2022 – Flint, Michigan
January 10, 2023 – Dupont Elementary in Chattanooga, Tennessee
January 16, 2023 – Danville, Pennsylvania
February 1, 2023 – Flint, Michigan
February 7, 2023 – Dupont Elementary in Chattanooga, Tennessee
April 5, 2023 – Flint, Michigan
April 12, 2023 – Dupont Elementary in Chattanooga, Tennessee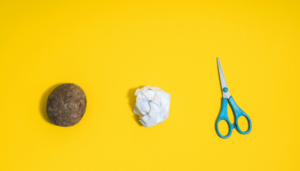 Big stress is impacting educators—it's influenced by a lack of substitute teachers, student behavior concerns, heated conflicts (e.g., over mask mandates, how history should be taught, or affirming gender identities), and more. Together, it creates distress that can increase school
Read More »