Why Trauma-Sensitive Schools?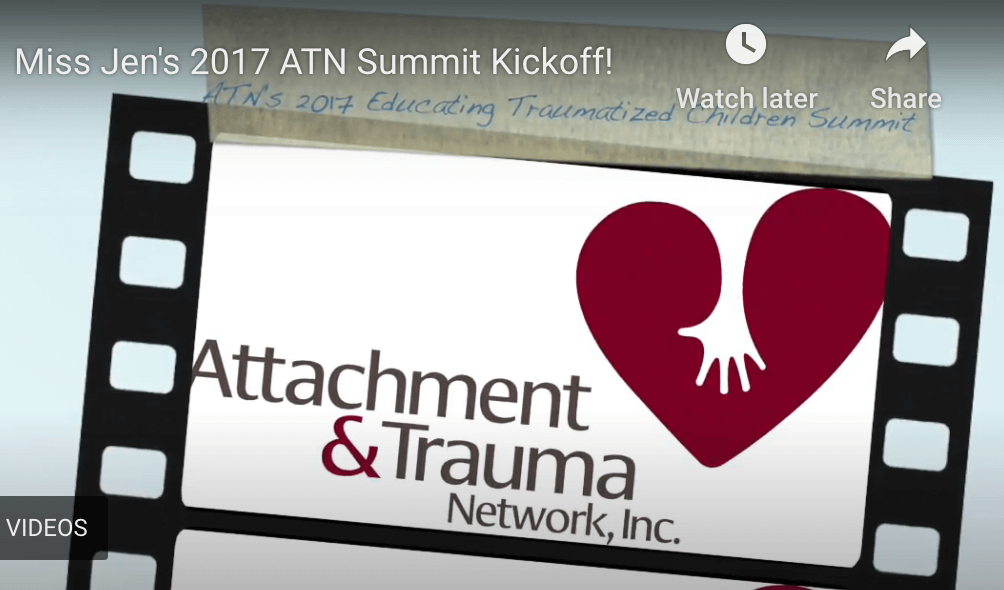 I'm very excited to help kick-off the Attachment & Trauma Network's 2017 "Educating Traumatized Children" Summit by sharing why trauma-sensitive schools are so important. I also have a resource to give you.
Childhood trauma negatively affects at least one in four students in every single classroom, every day. Learn more about how trauma affects student health, behavior, and learning by studying this handout that we made over at the Attachment & Trauma Network. First, it explains Bruce Perry's definition of trauma. He stated that trauma is a psychologically distressing event outside the range of usual human experience. It involves a sense of intense fear, terror, and helplessness. Furthermore, it can lead to a variety of effects, depending on the individual. Next, the handout focuses on trauma's impact at school in terms of the body, emotions, actions, thinking, self-concept, relationships, and signs at home. Finally, it introduces educators to my four essentials of trauma-sensitive schools, which include helping everyone feel safe, be connected, get regulated, and learn. Download your own copy below and share with your team members.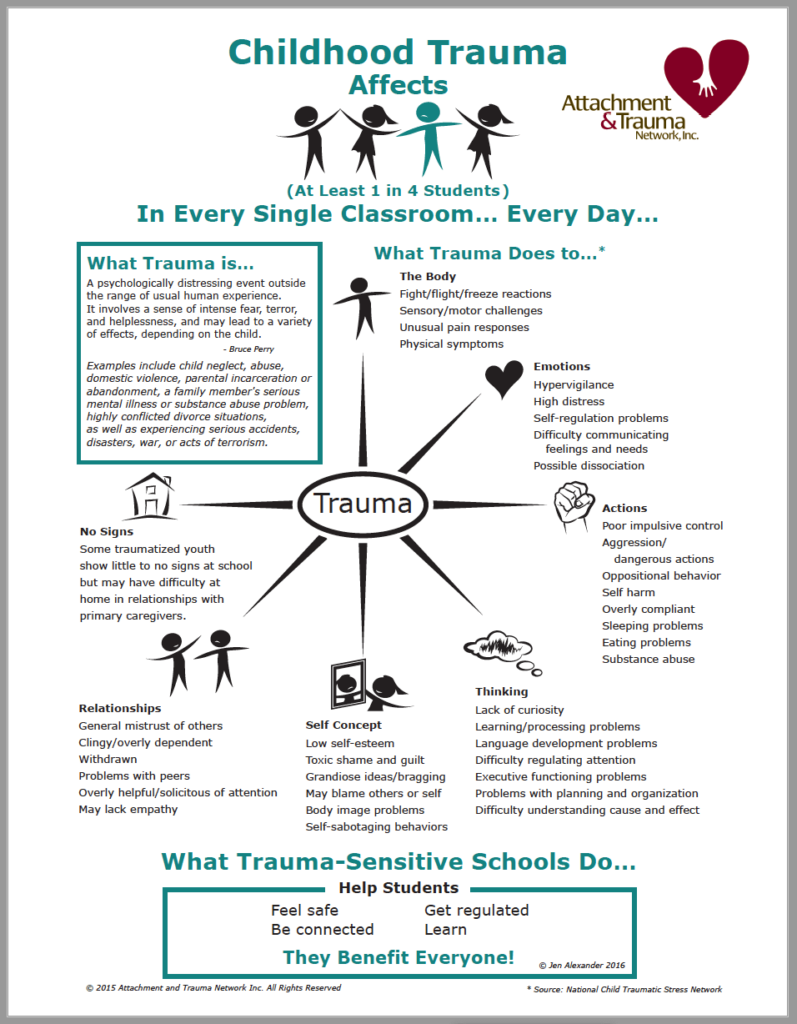 Also, please consider joining us May 1-5, 2017 for ATN's free "Educating Traumatized Children" Summit. In doing so, you will gain access to daily interviews from top experts in the field of creating trauma-sensitive schools. Listen for free or purchase recordings and transcripts. Clicking here will you take you to the official line-up of speakers. It's also the site where you can register.
Right now, you are welcome to watch a sneak peek of my interview for the summit, which focuses on the why of creating trauma-sensitive schools! Then, join me at the summit for access to the whole thing. From there, let's work together to build trauma-sensitive schools.
Ready to partner with you,

#BuildingTraumaSensitiveSchools